Welcome to Clark County, the unrivaled summer destination where adventure and excitement await! This dynamic and vibrant county prides itself on a plethora of summertime activities and events that will surely satisfy your interest and taste.
From indulging in mouthwatering cuisine to experiencing exhilarating adventures and exploring the beauty of nature, Clark County has it all. Here are 7 must-do activities for your ultimate summer bucket list.
Let Loose and Have Fun at the Waterfront Park Concert Series
Date: July 6, 2023 to August 10, 2023
Time: 6:30 p.m. – 8:30 p.m.
Admission: Free
Address: 695 Waterfront Way, Vancouver, WA 98660
The Waterfront Park Concert Series is a vibrant, free summer event at Vancouver Waterfront Park that presents some of the most talented artists in the Pacific Northwest. This highly anticipated concert series offers a blend of nature, community, and music in a beautiful setting. Bring your own picnic fare or dine at one of the waterfront restaurants while enjoying the melody and the stunning view of the Columbia River. Here is the lineup for this year's program:
July 6: Curtis Salgado
July 13: Aaron Meyer – Concert Rock Violinist
July 20: Bobby Torres Ensemble
July 27: The Juleps
August 3: Norman Sylvester
August 10: Sabroso
This lively and beloved event is an excellent option if you're looking for an energetic and exciting occasion to spend the summer with friends and family.
Explore Aerial Adventure Parks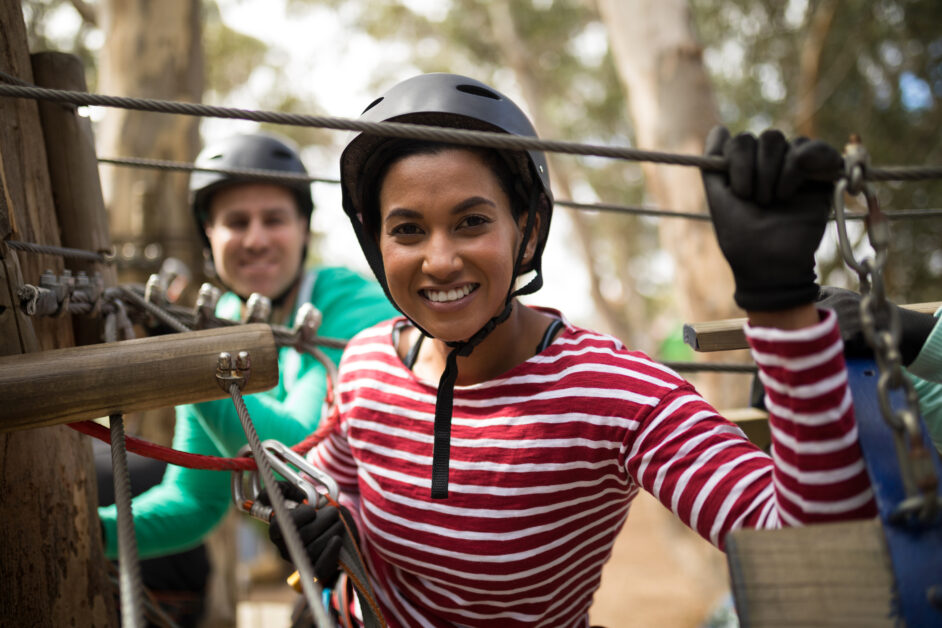 Vancouver is home to thrilling aerial adventure parks that will take your senses to new heights. These parks offer exhilarating challenges and activities for individuals of all skill levels and ages. An indoor trampoline facility, Sky Zone Trampoline Park offers a wide range of activities suited for all skill levels and ages. Its featured attractions in the city include Skyslam, Freestyle Jump, Battle Beam, Ninja Warrior Course, Freeclimb, and Warped Wall. This park is a great place to learn a new hobby, get exercise, and have fun at the same time. 
The Source Climbing Center is another unique and exciting option. This indoor rock climbing gym presents a selection of climbing walls and challenges for experienced or beginners. They also host classes, camps, competitions, and programs that can help you learn or improve your climbing skills. Some of the climbing walls at the center include kids' climbing walls, auto-belay, lead climbing, bouldering, and top-rope climbing. You'll definitely feel like a bona fide daredevil after this gravity-defying ordeal.
Join the Summer Fest Picnic in the Park
Date: July 1, 2023
Time: 11 a.m. to 8 p.m.
Admission: Free
Address: 612 E Reserve St, Vancouver, WA 98661
The Summer Fest Picnic in the Park is a free event at Fort Vancouver National Historic Site, which offers a variety of family-friendly activities, food vendors, and live music. At this event, you get the chance to try different food options or expand your culinary horizon, including everything from international cuisines to traditional American dishes. Aside from the food, there will be live music by regional and local bands, entertainment and activities for the younger crowd, and a beer garden for adults 21 and over. Come spend the warm summer day relaxing in the park, savoring delicious food, listening to your favorite artists, and enjoying the company of your family and friends.
Don't Miss Out on the 4 Days of Aloha
Date: July 20-23, 2023
Location: W Columbia and 8th St, Vancouver, WA 98660
Pacific Northwest's largest Native Hawaiian event, 4 Days of Aloha welcomes people of all backgrounds and ages to learn about Hawaiian culture and arts. The 4-day long festival starts with cultural workshops for all ages at Clark College followed by festivities at the historic Esther Short Park. The park is packed with the spirit of aloha as you enjoy live Hawaiian music, multicultural performers, hula dancers, art retail vendors, island cuisines, a Keiki Zone, a 21+ Beer Garden, and more. The event is not complete without an incredible evening concert headlined by award-winning performing artists EKOLU and The Mahaka Sons. Take full advantage of this remarkable celebration that offers a one-of-a-kind cultural experience this summer right in this city.
Sign Up for Summer Camps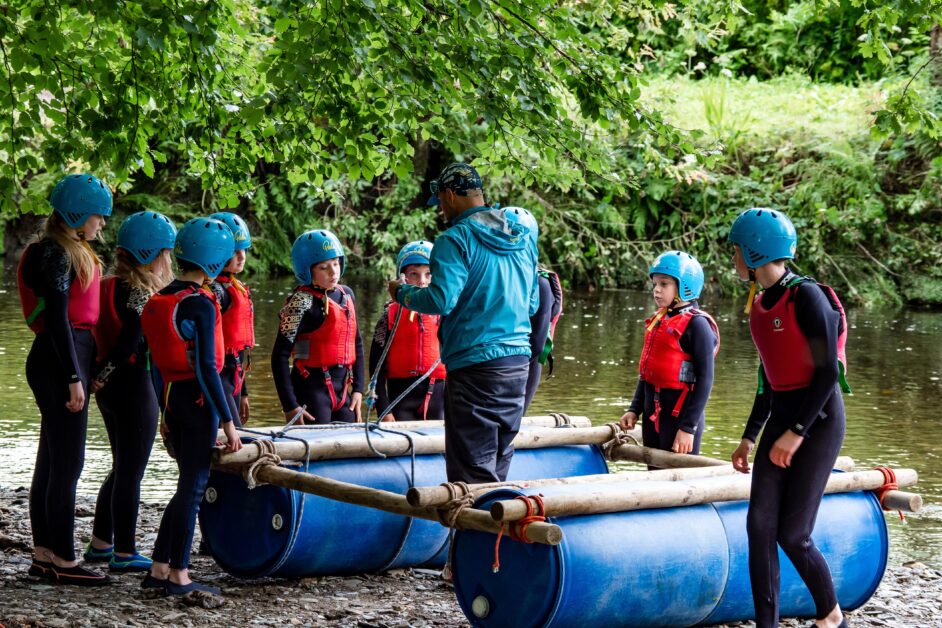 As you plan your ultimate bucket list, remember to consider the amazing and numerous summer camp options for your kids. Camp Invention: Wonder is a confidence-boosting summer camp for curious children entering grades K-6. In this camp, kids will be inspired to be innovative and creative, learn about STEM education in an engaging and fun way, and develop problem-solving and critical thinking skills. Camp Invention is the ideal choice for those who are looking for a summer camp that will benefit their children in all these ways.
For an active and fun summer camp for kids ages 6-12, the Cascade Athletic Summer Camp in Fisher's Landing offers a range of activities that will surely keep the kids engaged, active, and entertained. Some of the activities in this camp include PE class, journaling and reading, crafts, sprinkler time, outdoor and indoor games, positive self-dialogue practice, and yoga/meditation.
Immerse Yourself in Nature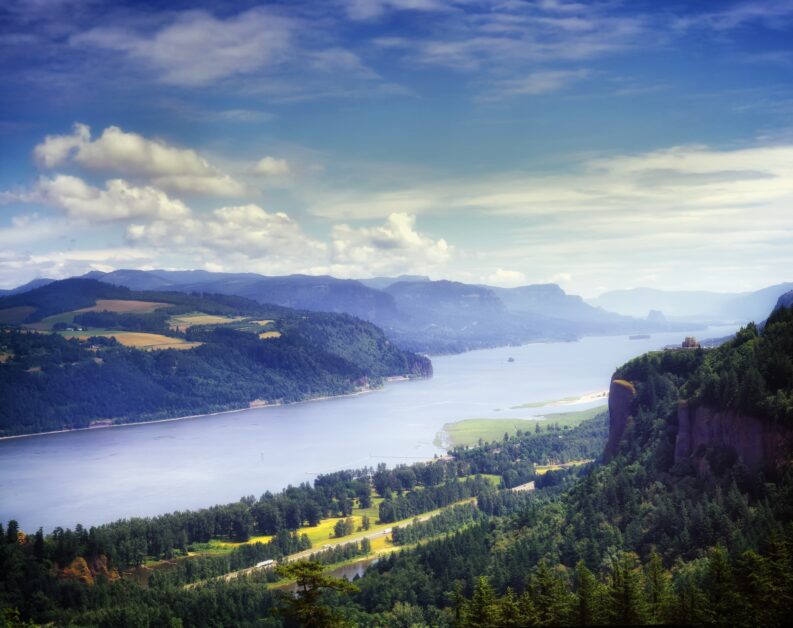 For outdoor enthusiasts, Clark County's natural wonderland has endless delights. Venture into the classic yet spectacular hiking trails of Burnt Bridge Creek and Cape Horn that roam around the picturesque landscapes of the county. As you stroll through lush forests, immerse yourself in nature's tranquility, encounter interesting wildlife, and witness breathtaking vistas. For water lovers, the popular Columbia River and Vancouver Lake beckon a variety of water activities. You can enjoy the fresh water by paddleboarding, boating, or kayaking, or simply bask in the sun and relax on the shore.
Clark's aquatic playgrounds offer something for everyone to enjoy, whether you're planning a peaceful day around the edge of the lake or an exciting water adventure. Furthermore, family-friendly spots and outdoor picnic areas such as Carter Park, Fisher Basin Community Park, and Clearmeadows Park are scattered all around the county. Relish your packed picnic feast, unwind on a cozy blanket, and bask in the warmth of the summer.
Have Some Family Fun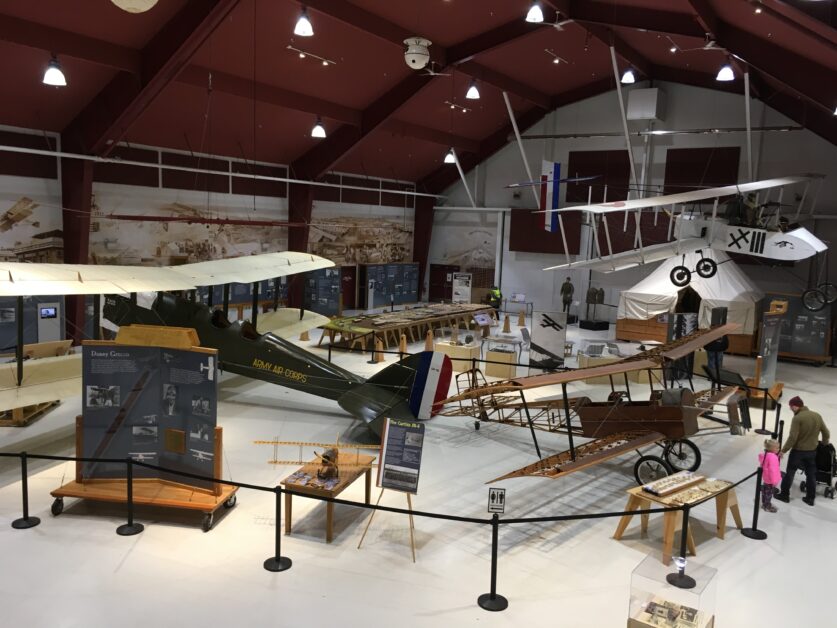 Embark on the cruise of discovery and laughter as you and your family explore the vibrant attractions in Clark County. To start, young minds can immerse themselves in educational adventures, hands-on exhibits, and creative play at Pearson Air Museum. This museum allows visitors to have a detailed look into the rich history and the golden age of aviation. Kids will surely enjoy climbing inside the cockpits of vintage aircraft, learning about how they work, and experiencing what it's like to fly a plane with the museum's flight simulator.
Continue your journey at the many playgrounds and parks in the area, where kids can climb, swing, and slide to their heart's content, while adults can join in the fun or just relax in the shade. Some of the best children's parks include Marshall Park, DuBois Park, and Esther Short Park.
Visit the Northwest Trek Wildlife Park to appreciate, learn, and create lasting family memories with feathery and furry friends. Spend the day at the Firstenburg Aquatics where there's a lap pool, a spray ground, a water slide, and a lazy river for the little ones.
Enjoy friendly competitions in escape rooms, mini-golf courses, and laser tags at ParadigmQ and Laser Blasters. From heart-pounding escapades to educational exploration, the county promises the best and most refreshing summertime recreation for the whole family.
The Bottom Line
Clark County is undoubtedly a summer paradise packed with unforgettable experiences and exciting opportunities. With a commitment to family enjoyment, education, and nature, it offers an array of summertime activities to cater to every age group and interest. Now is the perfect time to plan your summer adventures in this remarkable haven that promises a summer brimming with endless possibilities, excitement, laughter, and cherished memories.